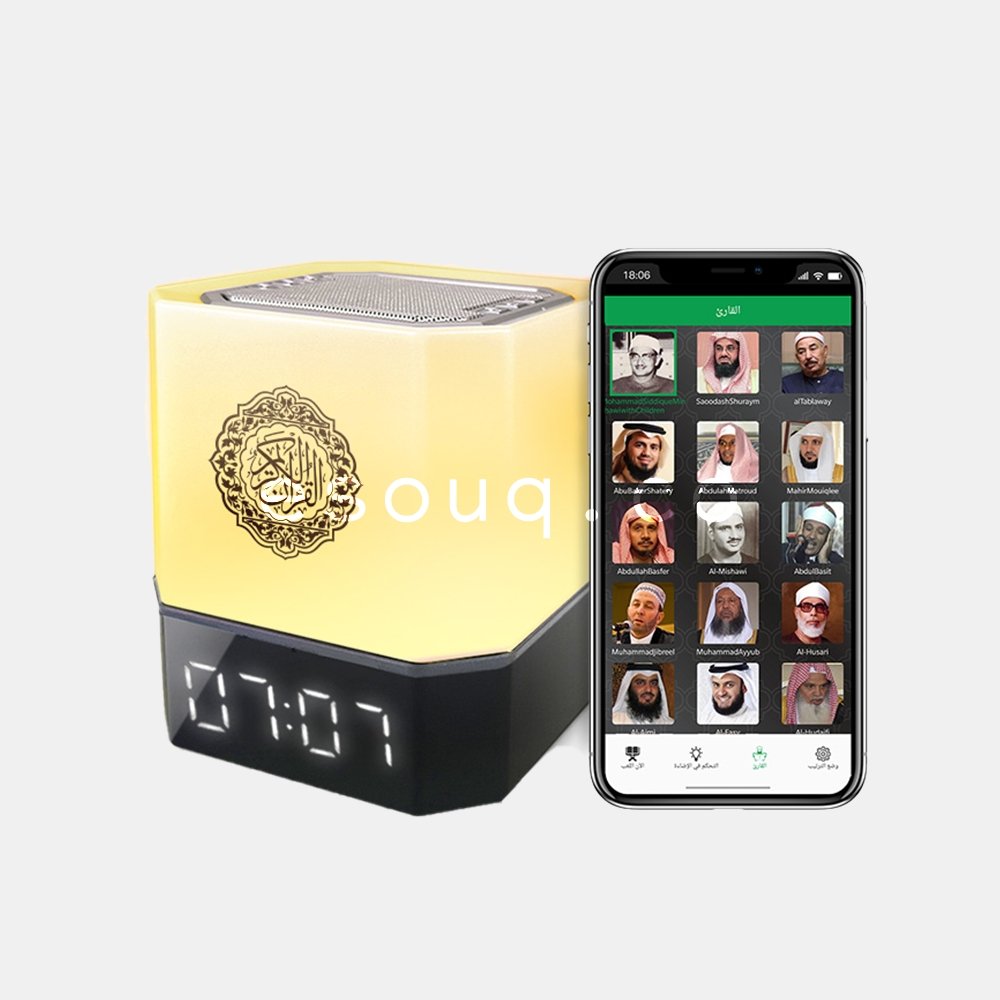 Square Quran Azan Bluetooth Speaker Touch Lamp
✅ Azan Timing Display

✅ 2 Azan Timing for SG:1.Auto Muslim World League 2. Manual Timing (to follow MUIS)
✅ Azan Alarm to indicate time to pray
✅ APP & Remote Controlled
✅ Full Quran Surah
🚫 NO FM Radio
Package contents:
Speaker LED Device X1
Remote Control x1
User Manual (Please READ) x1
USB Cable x1
Charger x1 Note:Built In Battery
Plus Points!:
1. Play any Quran Surah No. by pressing the button on remote.
2.Play Quran audio word by word.
3.Playing Quran translation. Select your native language for understanding Quran meaning.
4.Playing MP3 audio. Support any audio MP3 files.
5.Combine and single mode available. For listening Quran audio and any translation together, please press the MODE button, for single mode, press again.
6. 4 level Lighting by remote.
7. Follow World Azan Muslim league to cater to every country possible
LED Speaker Quran Lamp Specification:
→Item Model SQ-112
→Main Function Lighting , Learning , Quran reciter , Translations , MP3 ,Recording , FM
→Material Steel body with ABS
→Special feature Mini Portable Wireless Remote
→Remote Distance =10m →Working Mode Combine Mode and Single Mode
→Channel 1
→Lumens 600
→Color White + Gold
→Weight 0.3kg
→LED Speaker Light Size 96*122mm
→Remote Control Size 4.6*1.4*2cm
→On Off Azan clock alarm timing
Tag: quran speaker, quran lamp, bluetooth speaker, touch lamp, alquran bluetooth lamp, islamic product, gift set, portable lamp, led lamp, speaker lamp, radio, muslim, night lamp