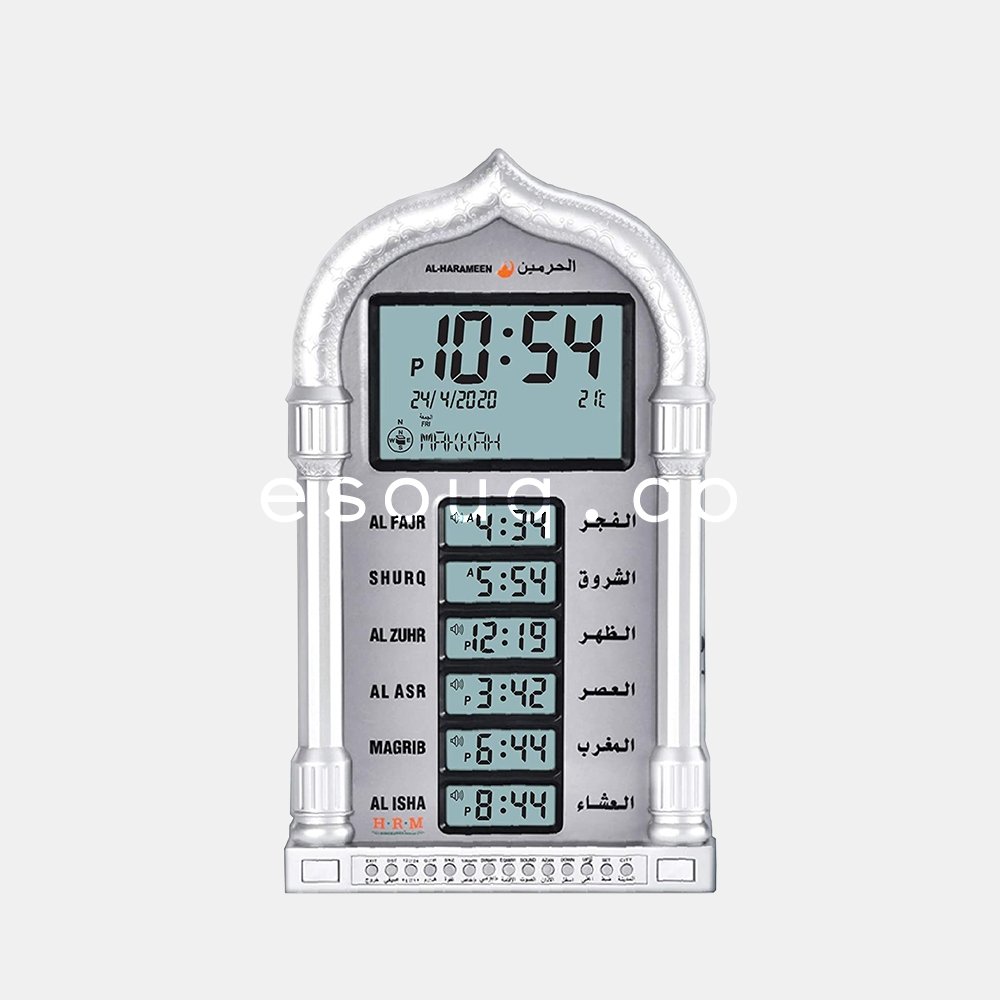 The perfect gift for Housewarming and home decor
Complete azan for all prayers (with volume control)

Prayer times for most cities around the world

With battery for saving program when power off

Hijri and Gregorian calendars

Place on the table or hang on the wall

Battery-operated Model
FAQs
Why there is no charging cable for this?
There is no charging cable because this is a battery operated model only. It uses 4 AA Batteries.
Is there a LED or backlight?
There is no LED or Backlight, because it's a battery operated model, therefore if it has LED or backlight, it will consume alot of power and drain the battery fast.
Is this battery-operated?
Yes, it is battery operated Only. No messy wire when you hang on the wall. Uses 4 AA Batteries.
The Azan timing is not accurate
Most Islamic products that has Azan configured based on respective country code. e.g for Singapore uses calculation method from Muslim World League (not MUIS) for Asia.
Therefore, there's a need to minor adjust 1-2 mins difference using the Azan Safety Time settings (page 14 manual)
Or refer to this Video
Please do not compare why the Azan is not sync to the radio. Because the azan clock is not WiFi-enabled and it won't be 100% Accurate as the clock timing is set by yourself. The Azan is a 1 time setup based on the country configuration code.