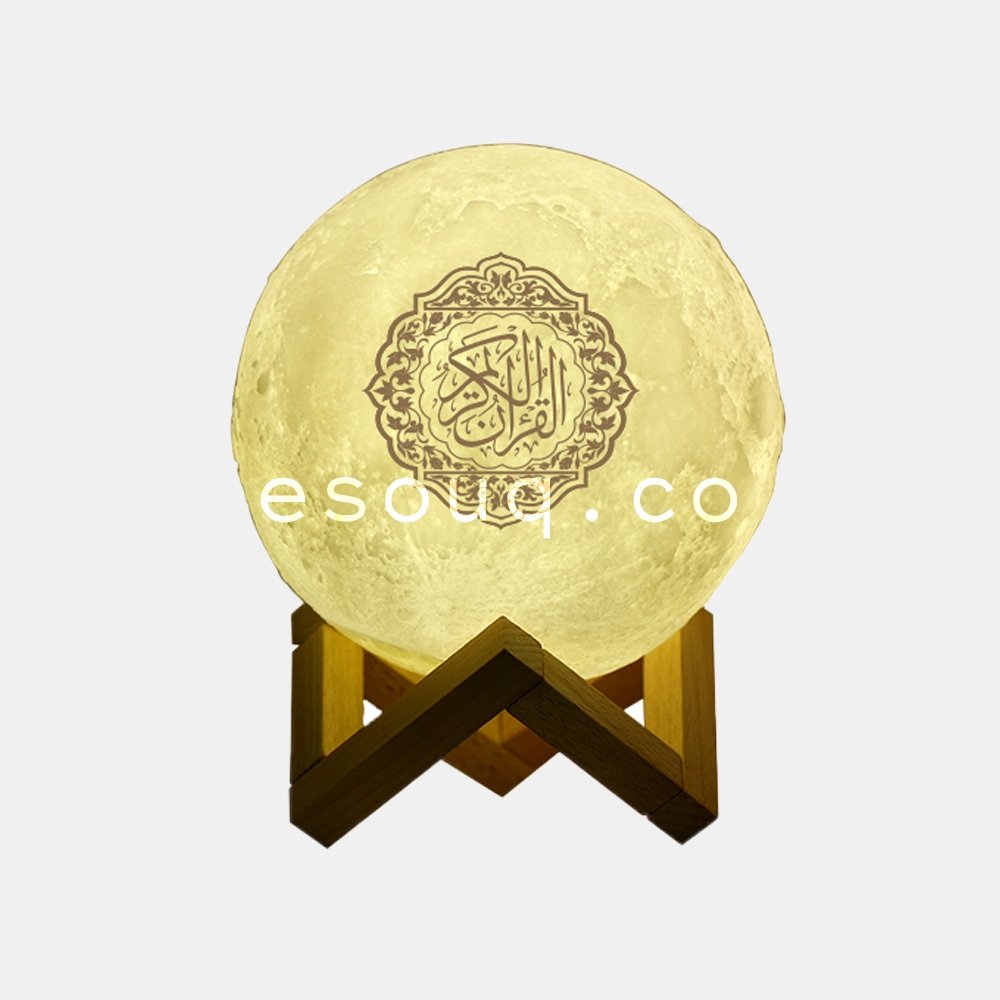 The Moon Quran touch Lamp is a special product for Muslims using, Which is with double function(lighting,learning).It is a lamp with full recitation of The Noble Quran, using remote control to select Quran audio and listen to the Quran with high-quality voice.With Touch lamp Speaker in the room is a best way to learn Quran with your family.
Features:
1.Playing any Quran surah by pressing button on remote
2.Playing Quran audio word by word. Easy for learning Quran by this way.
3.Playing Quran translation. Select your native language for understand Quran meaning.
4.Playing MP3 audio. Support any audio MP3 files.
5.Combine and single mode available. For listening Quran audio and any translation together, please press the MODE button, for single mode, press again.
6.FM radio function
7.3 level Lighting by remote.
8. Touch the golden place can control the light.