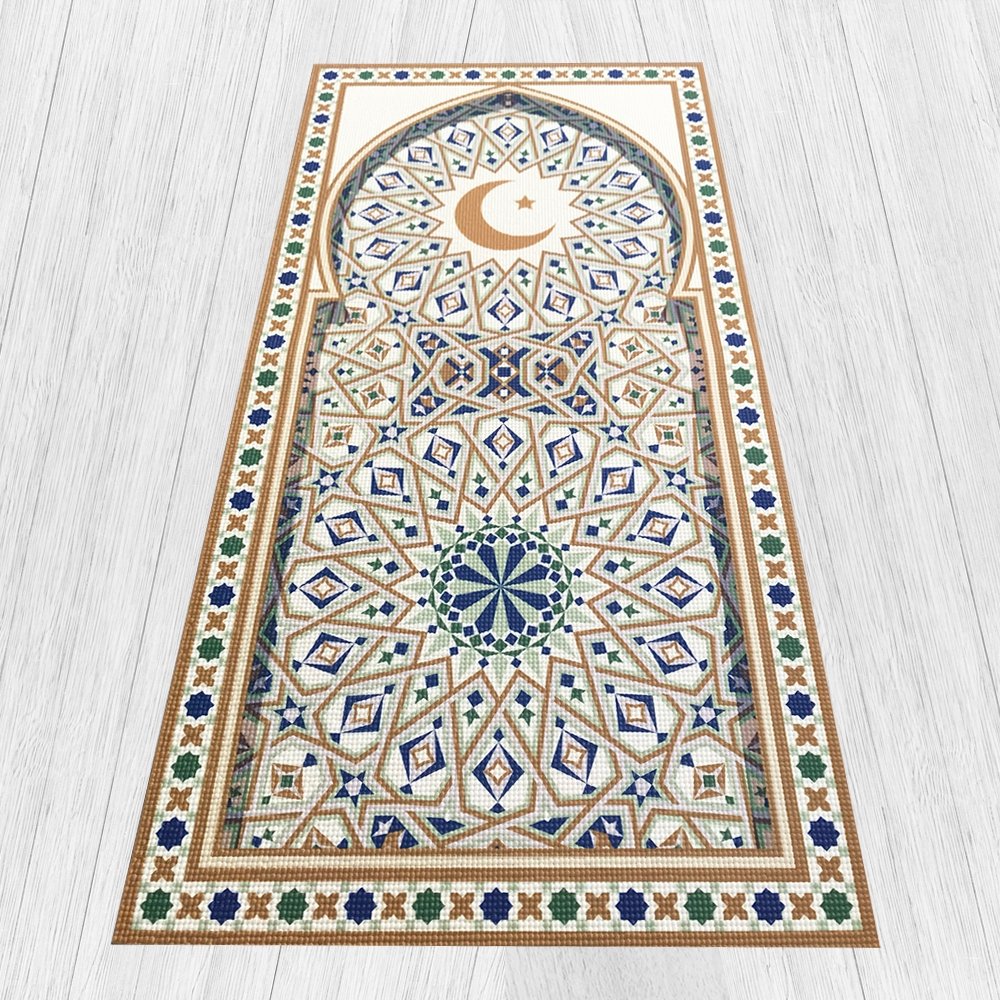 SajadaMat - Orthopedic Prayer Mat / Sejadah Ortopedik
Experience the Ultimate in Comfort and Convenience with the Sejadah Ortopedik
Introducing the Sejadah Ortopedik, a unique prayer mat designed to alleviate joint pain and discomfort during worship. Made with 100% organic latex foam and measuring 8mm in thickness, this mat provides a comfortable and durable surface for your prayers.

One of the key features of the Sejadah Ortopedik is its anti-slip design. This ensures that the mat stays securely in place, giving you one less thing to worry about during your prayers. Additionally, the mat is waterproof and easy to clean, making it a practical choice for everyday use.

The mat also comes in 6 beautiful designs, so you can choose one that fits your personal style. Plus, it is allergy-free, making it a great option for those with sensitive skin.

The Sejadah Ortopedik is not just a functional product, it is also designed with your comfort in mind. The high-density foam provides support for your joints, reducing pressure and discomfort during prolonged periods of sitting or kneeling. Additionally, the thickness of the mat provides a cushioned surface that can help reduce strain on your legs and lower back.

Experience the comfort and support you deserve during your worship with the Sejadah Ortopedik. Order yours today and see the difference it can make in your praying experience.
What is the benefit of this Mat?

1. Anti-Slip
2. Allergy Free
3. Thick and Comfortable
4. Waterproof and Easy to Clean
Can it be folded?

No, it cannot be folded. Mat need to be rolled
What is the size of the mat?
What is the thickness of the mat?
How many designs and colours?

There are 6 designs/colours
1. Turquoise Rawda
2. Gold Hassan
3. Brown An Najm
4. Blue Kundar
5. Red Mihrab
6. Pink Azhaar