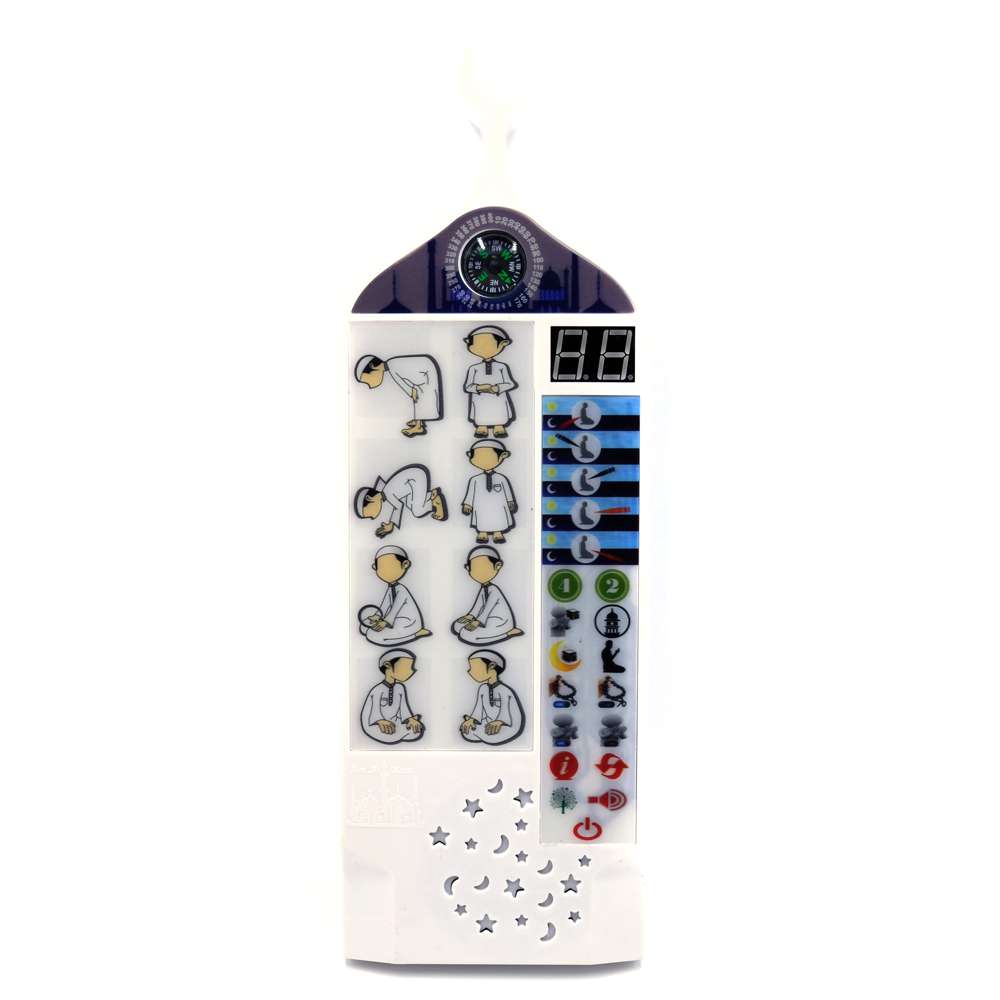 From the maker of SAJADA, we introduce you The Learn2Solat Prayer Kit, the standalone smart panel of SAJADA. It guides children of all ages and adults on how to pray. Can be used on existing prayer mat or rug. All you need to do is just put the smart panel beside your own sejadah and follow the instructions.


Why do you NEED the Learn2Solat Prayer Kit Smart Panel?

1. 'PRAYER ILLUSTRATION LED DISPLAY'
▶ To facilitate these children according to the movement of prayer, we also include a display of the prayer movement in the form of LED display. It can give you an idea of how the movement SALAH was shown.
2. 5 PRAYER TIMES & OTHER SALAH
▶ 11 MODE to learn the following: 5 prayer times (Subuh, Zohor, Asar,Maghrib, Isyak), Solat Sunat 2 & 4 rakaat, Taraweh, Witir, Qiamulail dan Isthikarah.
3. SHORT COMMON SURAHS
▶ To simplify your children memorizing the reading PRAYERS, the prayer mat has been programmed with COMMON SURAH reading in every prayer randomly. So, your children will find it easier to quickly memorize verses to read during prayers.

4. L.E.D RAKAAT 'COUNTER'
▶ For starters who are learning to pray, it's certainly quite difficult to remember every RAKAAT, right? With SAJADA, we include LED Rakaat Counter to count every RAKAAT that being carried out. 

5. QIBLA COMPASS
▶ Just need to put the SAJADA, the compass will rotate according to the Qibla direction

*NOTE: This set contains the Smart Panel ONLY. Sejadah NOT included.
There's a Rawda Twin Set bundle with The Learn2Solat Prayer Kit.
This Learn2Solat Prayer Kit without the prayer mat is sold exclusively on esouq.co

What's included
Learn2Solat Prayer Kit Smart Panel
Free Earpiece
Manual
3 Months Warranty from date of purchase

Not included
Sejadah
3x AA Batteries
Charging cable (this is battery operated)
Common searches: Learn 2 Solat, learn2solat, solat prayer kit, e sejadah, learn how to solat